Since 1981, PMT has held a prominent position in the world of post-production.
But we are a little different than other post-production houses.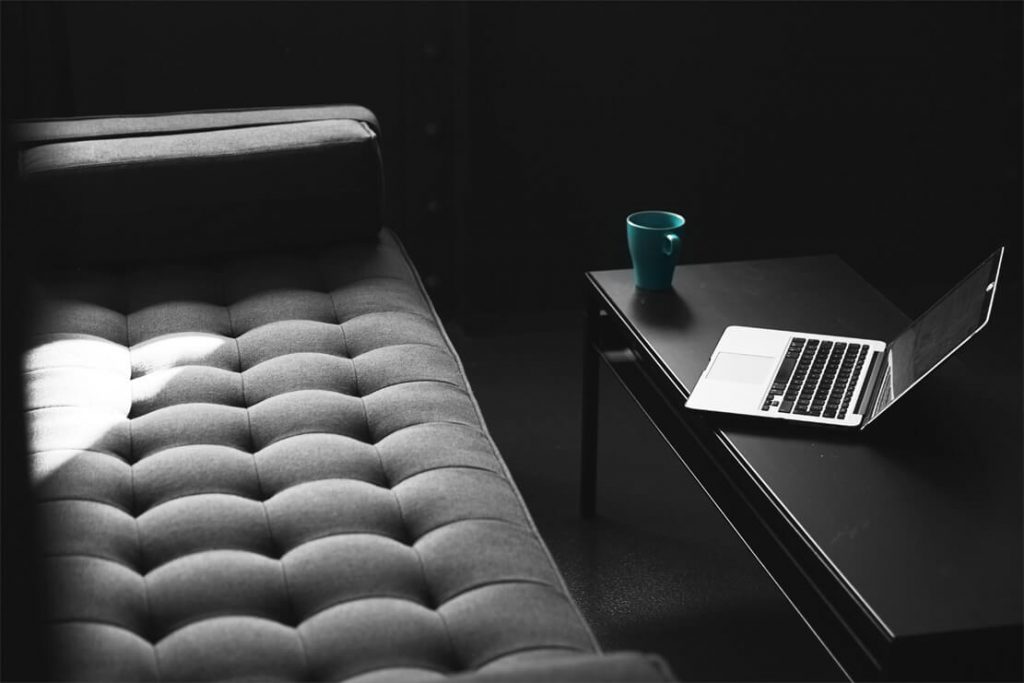 01
We're more accessible, more attentive to client requests, more focused on collaboration. Behind our smiles and zen work environment is a talent for deftly turning problems into solutions and our meticulous ability to perform multiple operating processes.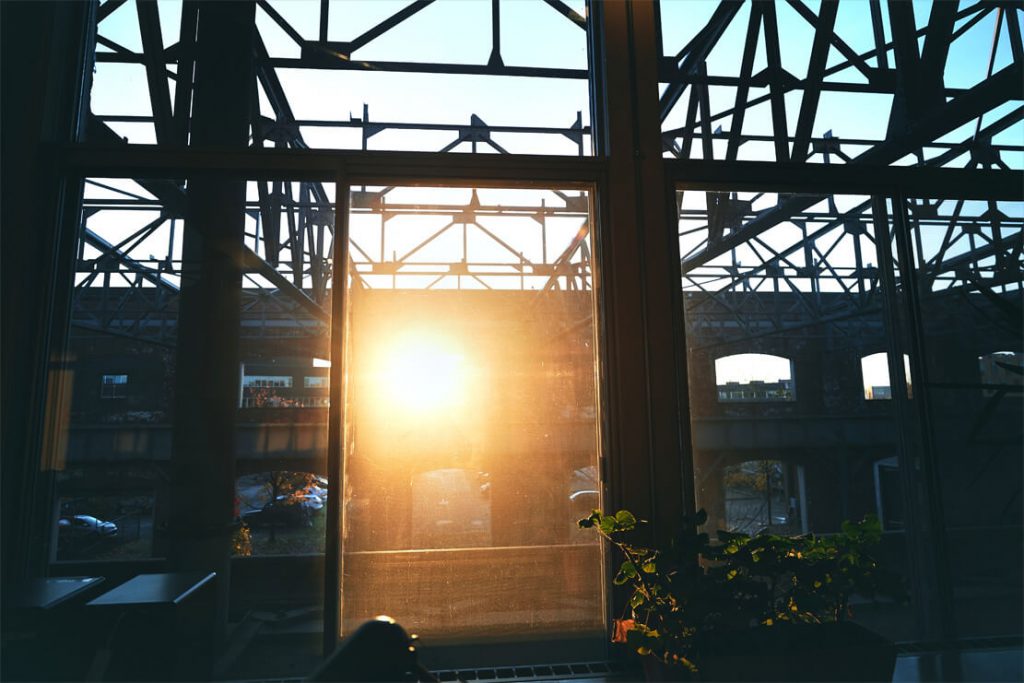 02
Located in a former train factory that is filled with light and greenery, PMT is privileged to enjoy a unique workspace. Our clients and collaborators appreciate the calm and orderly atmosphere. As well,The team's synergy is a palpable force that allows us to provide exceptional project management, expert technical guidance and impeccable customer service. We're able to anticipate and recognize changes and quickly shift gears when necessary. our workspaces are designed to accommodate the many freelancers without a fixed office who make up part of our clientele.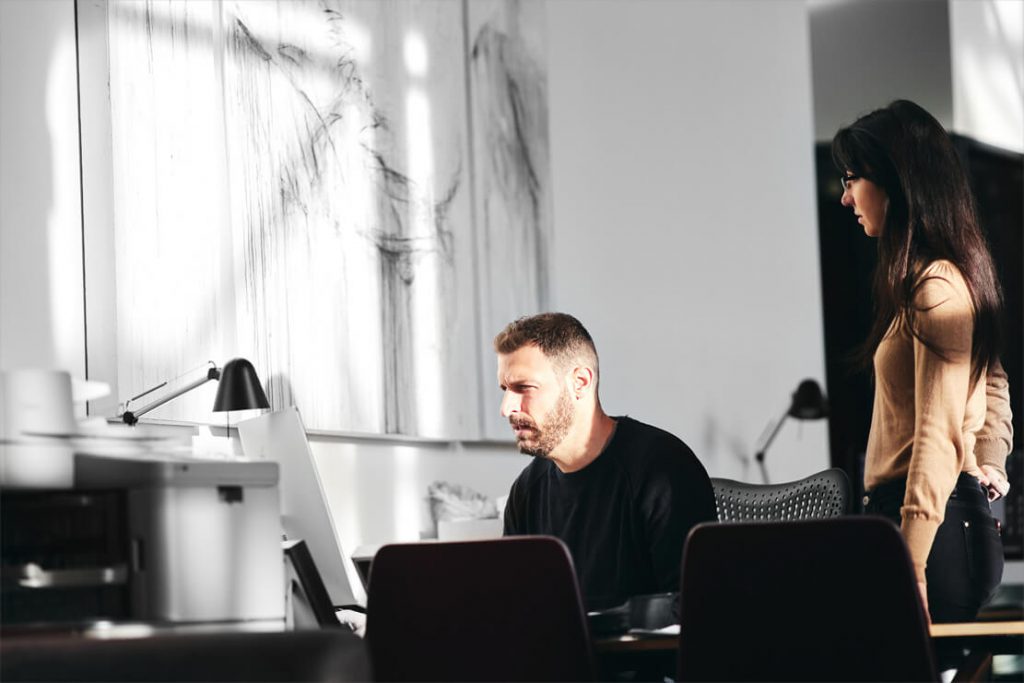 03
The team's synergy is a palpable force that allows us to provide exceptional project management, expert technical guidance and impeccable customer service. We're able to anticipate and recognize changes and quickly shift gears when necessary.
Infrastructure and technology are important factors in creating a successful post-production house. But its true success is based primarily on the quality of its staff, and we're proud to celebrate ours.
Post-production is complex and demanding. Finding solutions comes naturally to our team. Thanks to our extensive expertise in the field and mastery of the trade, we're entrusted with projects that meet the industry's highest standards.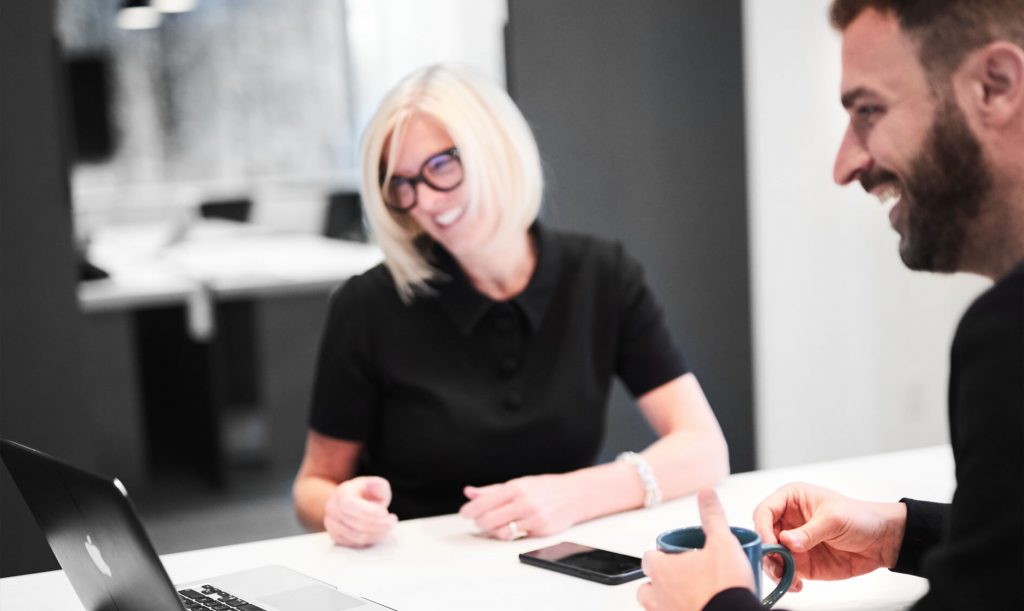 Management team
Isabelle Gratton and Julien Masson have co-managed PMT since 2007, and they share the same values and passion for entrepreneurship. It's a great example of the synergy and equity between a man and woman at a company.
Going at their own pace, these two independent thinkers stand out from the pack, paving a unique path for PMT. Innovative, attentive, bold, agile and respected in their field, they understand the importance of striving to be the best.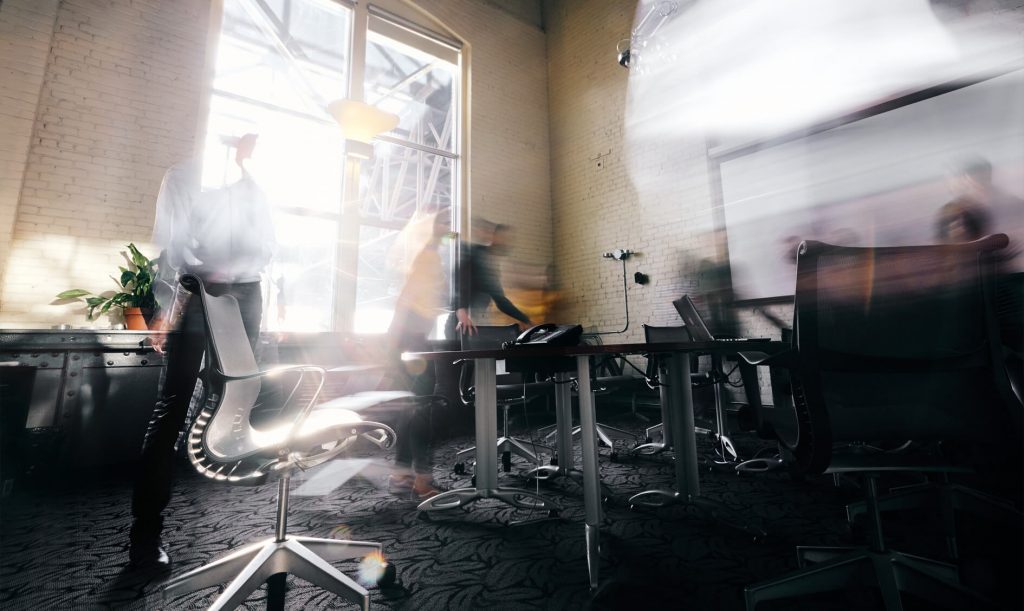 Coordination and project management
The project management and coordination group is a pillar at PMT. Each member of our team has extensive expertise and a thorough understanding of the various post-production processes. Our coordinators are skilled at bringing out the best in their teams, and managing conflicts, in addition to being expert negotiators. They oversee the technical aspects and processes for every production. Each team member is responsible for a project from start to finish.
Assistant editors
Our team of assistant editors is made up of people with tremendous value. They work day and night, seven days a week, and their contribution to post-production is essential. Each assistant editor is responsible for carrying out the preliminary work for editing sessions, colouring, mixing, video description and closed captioning while carefully respecting each project's specifications.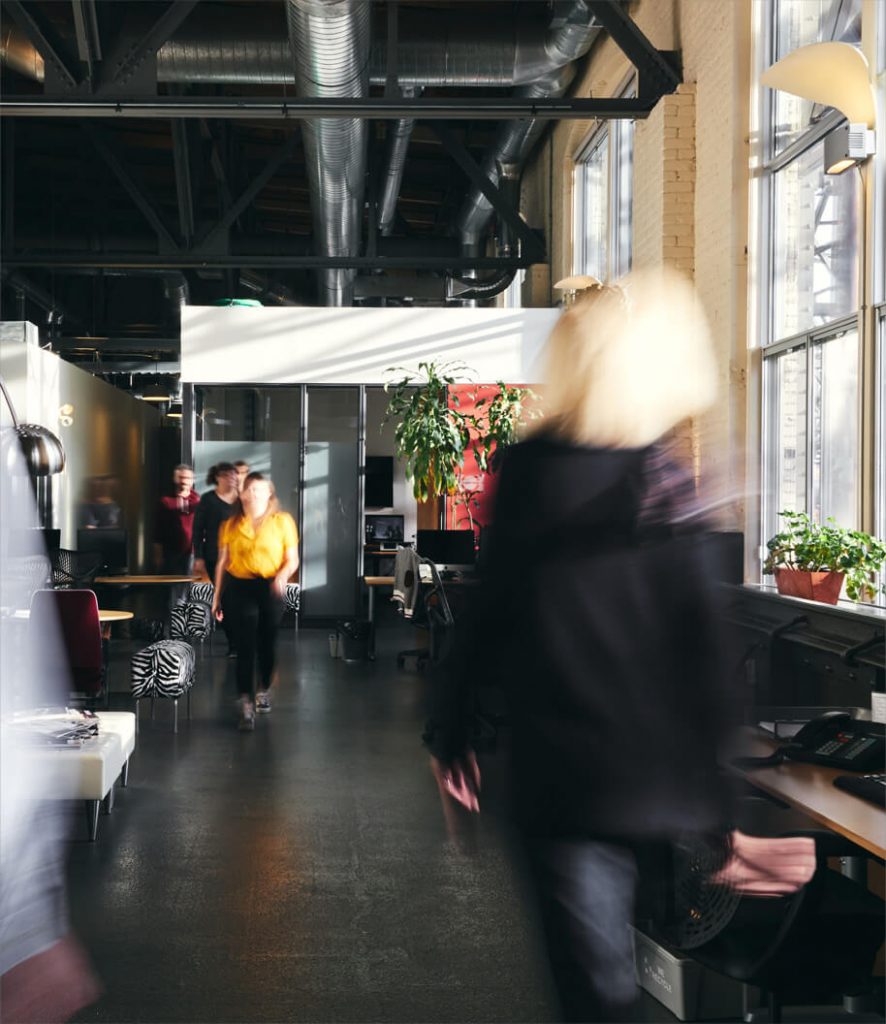 Editors
PMT is without a doubt the only post-production house to have editors and assistant editors who've been on staff for several decades. Following the evolution of editing and technologies over the years has allowed them to adapt to the multiple technological production changes resulting from television channels that are now broadcast on multiple platforms. As well, their close working relationship with directors is a precious asset.
Close captioning and video description technicians
Inserting closed captioning and video description is more complex than it appears. Our high quality standards ensure that in addition to using the best available software, we work with experienced and meticulous teams to ensure the content we are entrusted with is faithfully adapted and accessible to the widest audience possible.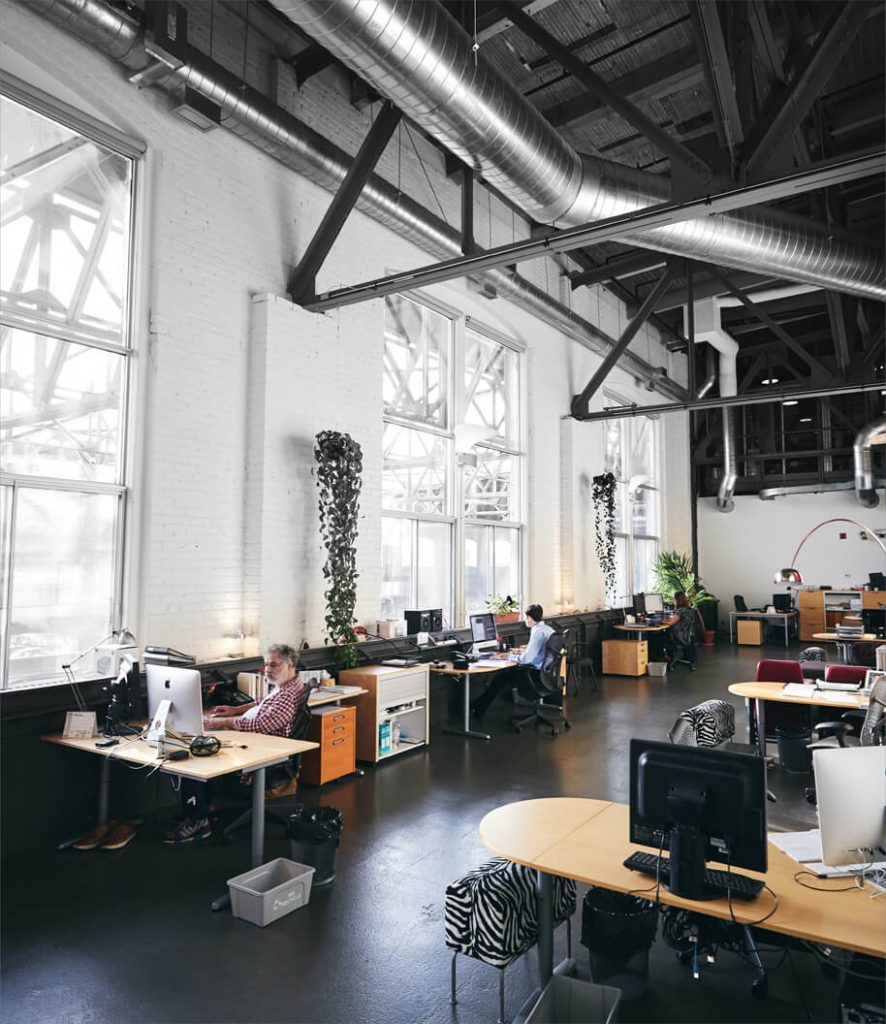 Administrative staff
At PMT, from reception to accounting, each employee has direct contact with our clients. It's a big responsibility. Every member of our team is required to serve our clients with respect, professionalism, discretion and a cheerful disposition.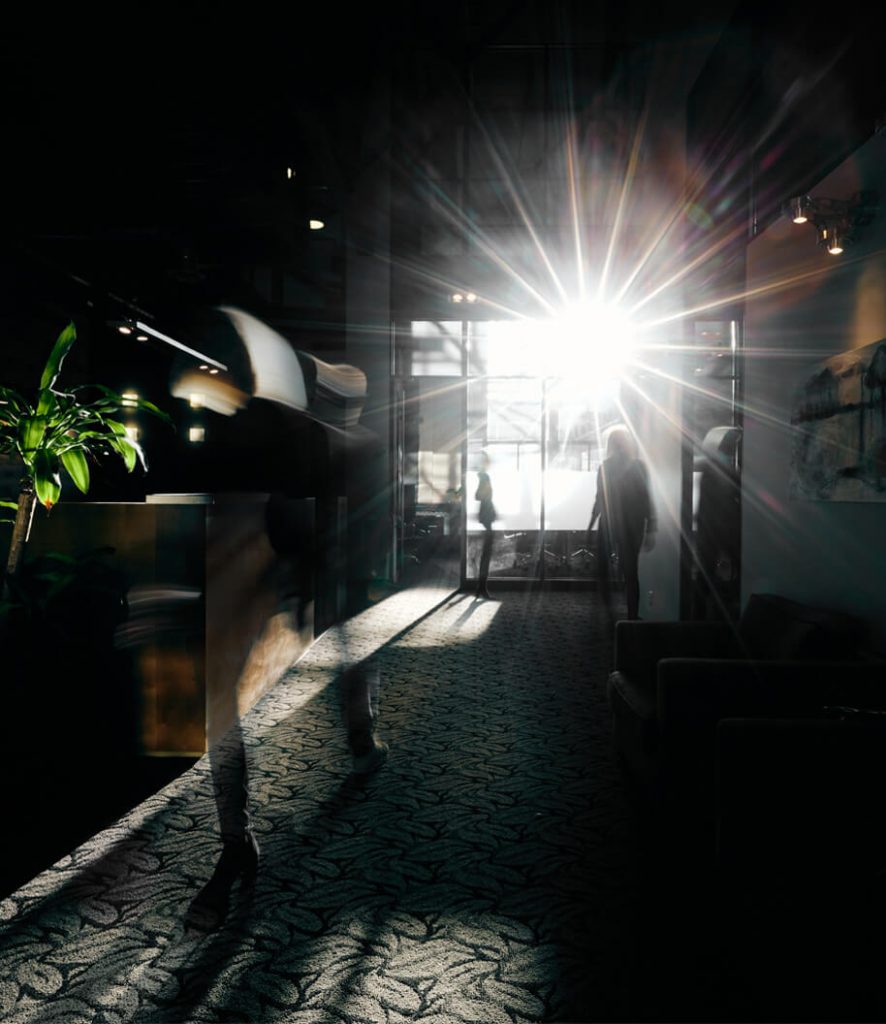 01.
Project management
Complete and precise assessment of needs
Creation of detailed workflows and procedures
Project oversight
02.
Image post-production
Editing on Avid and Premiere
Colour correction for digital TV and film on Resolve
HD, 2K and 4K finishing on Smoke
03.
Audio post-production
Stereo and 5.1 sound editing and mixing on Pro Tools
Voice-over and narration recording
Video description
04.
Assistance and video recording
Archiving and data management
Transcoding and video compression
Synchronization and classification
Quality control
Video transfer
Encoding
Digital distribution
DCP creation
05.
Closed captionning
Closed captioning for the hearing impaired
Translation and embedded captioning
Transcription and verbatim
Great companies build their reputations on client satisfaction.
We're immensely proud and grateful to present some of our clients, along with their testimonials.
AND
they place their trust in us